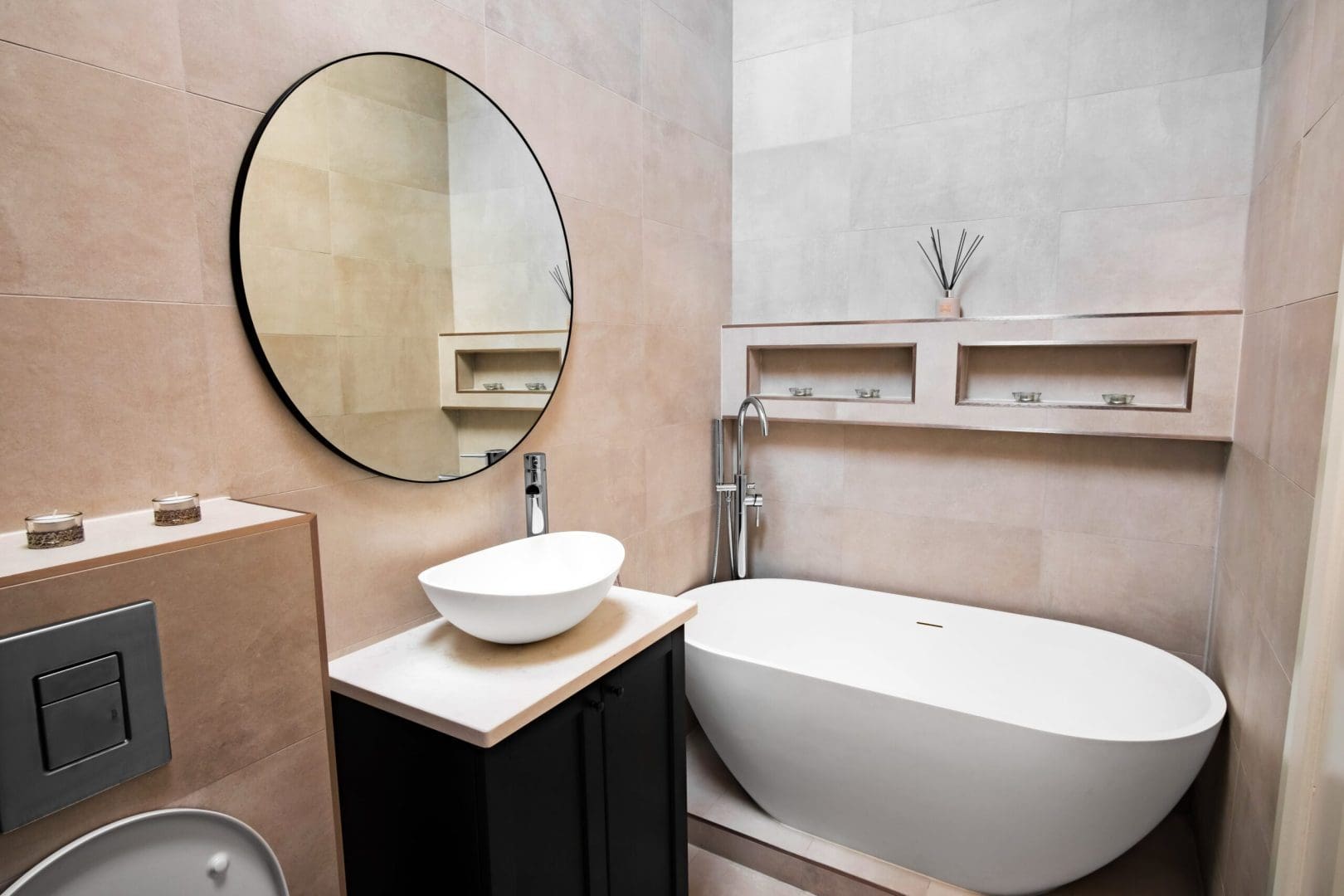 The Finest Microcement Bathrooms in Dublin with VSBS Retrofit
If you're looking to renovate your bathroom in Dublin and add a touch of luxury, consider Microcement in the Bathrooms in Dublin. Microcement is a type of decorative concrete that covers existing surfaces, creating a seamless and durable finish.
As experts in construction and renovation, VSBS Retrofit specializes in microcement bathrooms, wetrooms, and other spaces in Dublin. With our extensive experience and knowledge, we are the best choice for anyone seeking microcement bathroom services.
Features of Our Microcement Bathrooms Service
Our microcement bathroom service includes several features that make it an excellent option for those looking to renovate bathrooms using microcement, including:
• Replacing Tiles: Microcement can replace tiles on floors, walls, and even ceilings, creating a modern and sleek finish. • Luxury Concrete: Microcement creates a high-end, polished concrete look that adds a touch of luxury to any bathroom. • Microcement Flooring: Our microcement flooring is durable, waterproof, and easy to clean, making it an ideal option for bathrooms. We offer the perfect solution for those looking for Microcement in Wetrooms in Dublin. • Microcement Feature Walls: Microcement can create a feature wall in your bathroom, adding texture and interest to the space.
Why Choose Us?
• Expertise: We have years of experience in the construction industry and have mastered the art of applying microcement to bathrooms. • Attention to Detail: We pay close attention to every detail of the renovation process, ensuring that the end result is flawless. • High-Quality Materials: We use only the highest quality microcement materials to ensure that your bathroom looks great and lasts for years. • Personalized Service: We work closely with each client to understand their unique needs and preferences and tailor our service accordingly.
Connect with Us to Renovate Your Bathroom Using Microcement
Are you excited about the prospect of transforming your bathroom with Microcement in Dublin? Then don't wait any longer; contact us at VSBS Retrofit today! Our team of experts is eager to collaborate with you in designing and executing the perfect microcement bathroom for your home in Dublin. Together, we can help you achieve the bathroom of your dreams. Get in touch with us now!